Almost every arts and cultural organisation has a blog of some kind on their website. And whether that section's called Blog, News, Latest, or something else, it's become part of your website's furniture. Just like a What's on, Visit, or About Us section – you can feel like you have to have a blog.
The purpose of a blog was very clear when they first became popular 10-15 years ago: personal or opinion-based content, that's slightly ephemeral in nature, has a date on it, and a named author. It was very much like an online diary. (Which makes sense – the word 'blog' is a contraction of 'web log'.)
But that's not the case anymore. The way we understand, use, and create content has changed. And the way our audiences consume and engage with it has changed too.
So what's a blog actually for in 2023?
Lauren Pope has carried out a study for us – auditing the blogs of 30 different arts and cultural organisations, to assess the state of 'the blog' in the sector.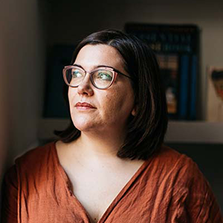 Lauren Pope is an independent content strategist for charities, arts and culture organisations, and good businesses.
She's worked in content and digital since 2007, and has delivered projects for some of the world's biggest brands, including adidas, American Express, Microsoft and Tetra Pak. She started her own consultancy –  La Pope –  in 2018 to focus on helping organisations that put people and planet before profit tap into the benefits of content strategy.
In this Supercool Session, Lauren shares what she's learned from auditing sector blogs, offers practical tips on what to do (and what not to do), and answers your blog-related questions.


Great for:
Marketing / Audience Development Officers and Managers
Digital Marketing teams
Anyone who creates content for your website



You'll learn:
Common blogging mistakes to avoid
Tips and best practice
Alternative formats to explore